About Our Students
Where do IBiS students come from?
Where do IBiS PhD graduates go?
What do IBiS students achieve during their graduate training? (Awards and publications)
Where do IBiS 
s

tudents come from?

Graduate students in the IBiS Program have diverse academic backgrounds and enter the program following undergraduate studies at a broad range of universities from across the United States and abroad. The locations of US universities at which current students completed their undergraduate degrees include: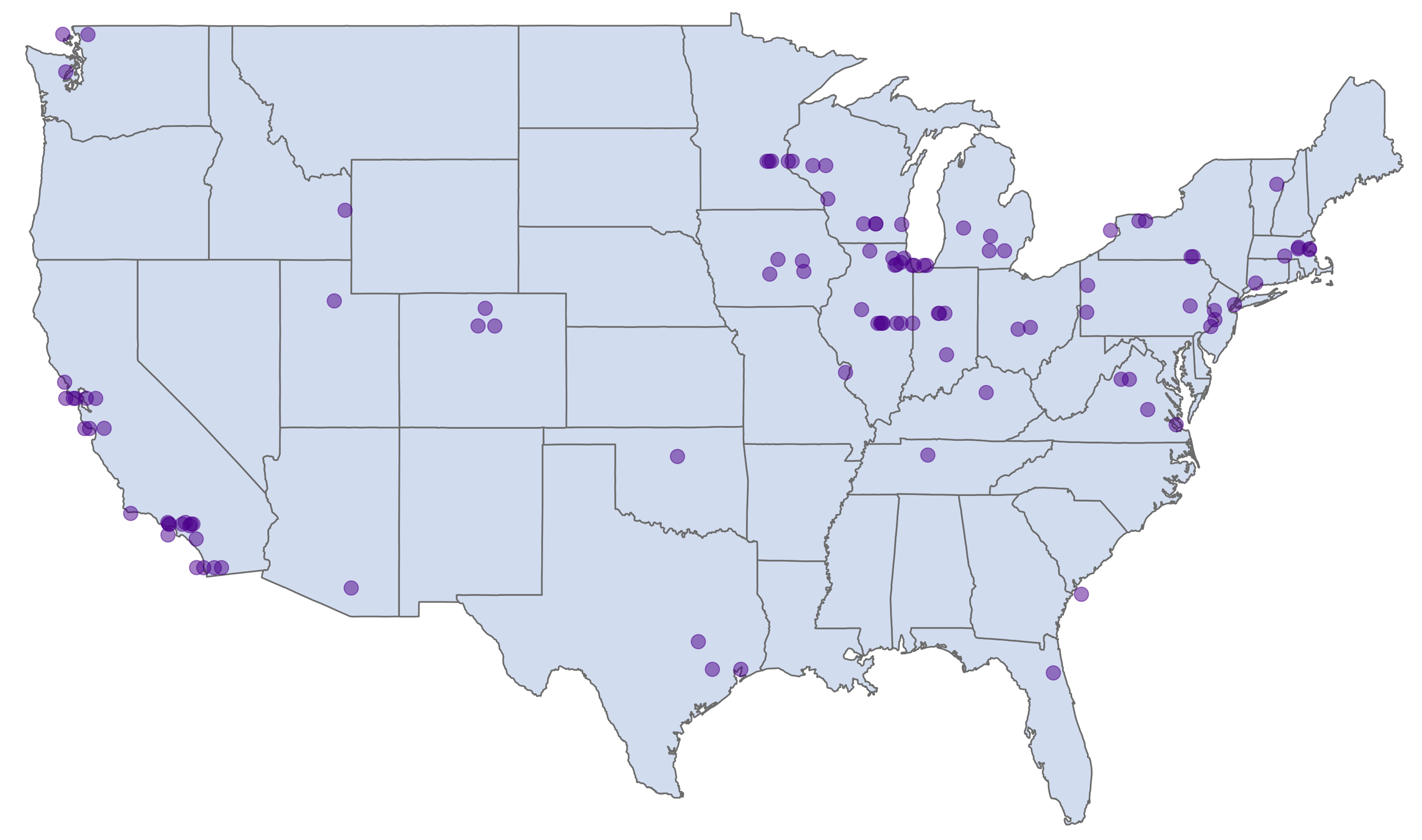 Where do IBiS PhD graduates go?
IBiS graduates in the past 10 years are pursuing careers in academia, industry, consulting, and science communication.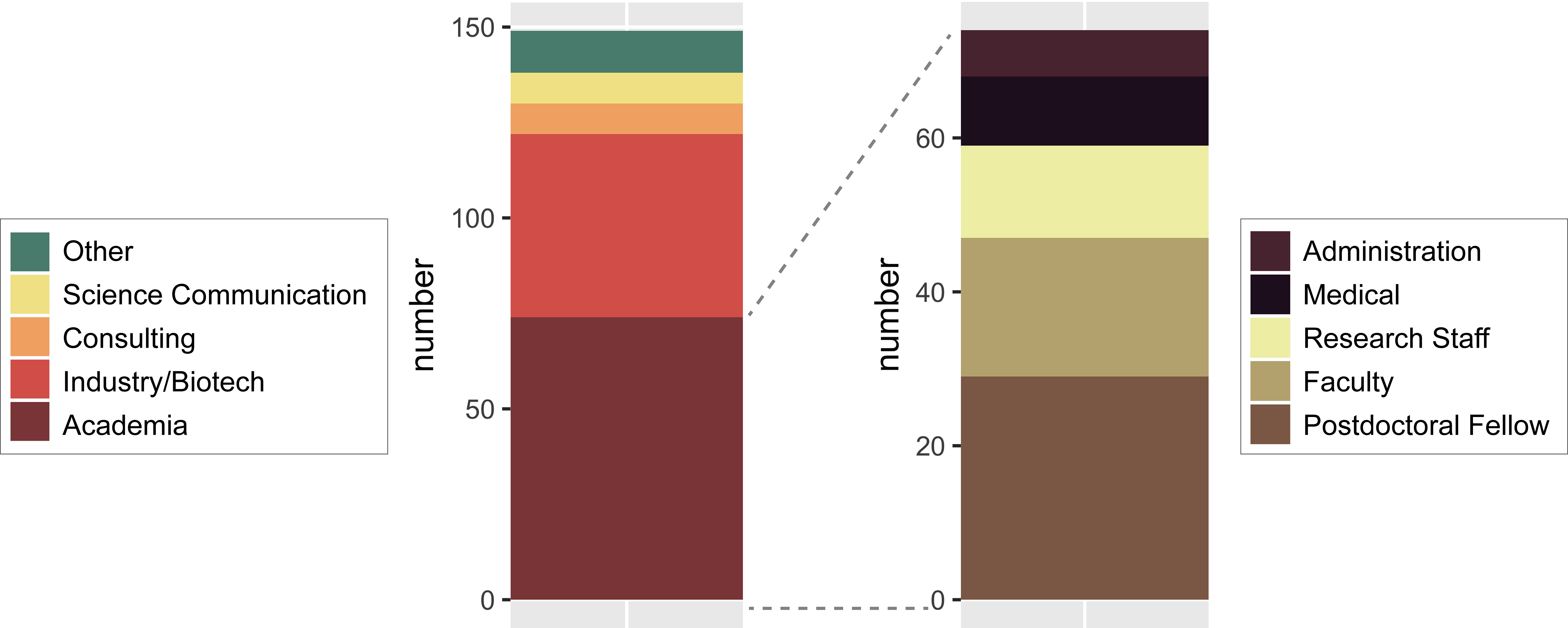 Recent IBiS PhD recipients (2007-2017) hold positions throughout the United States (below) and abroad.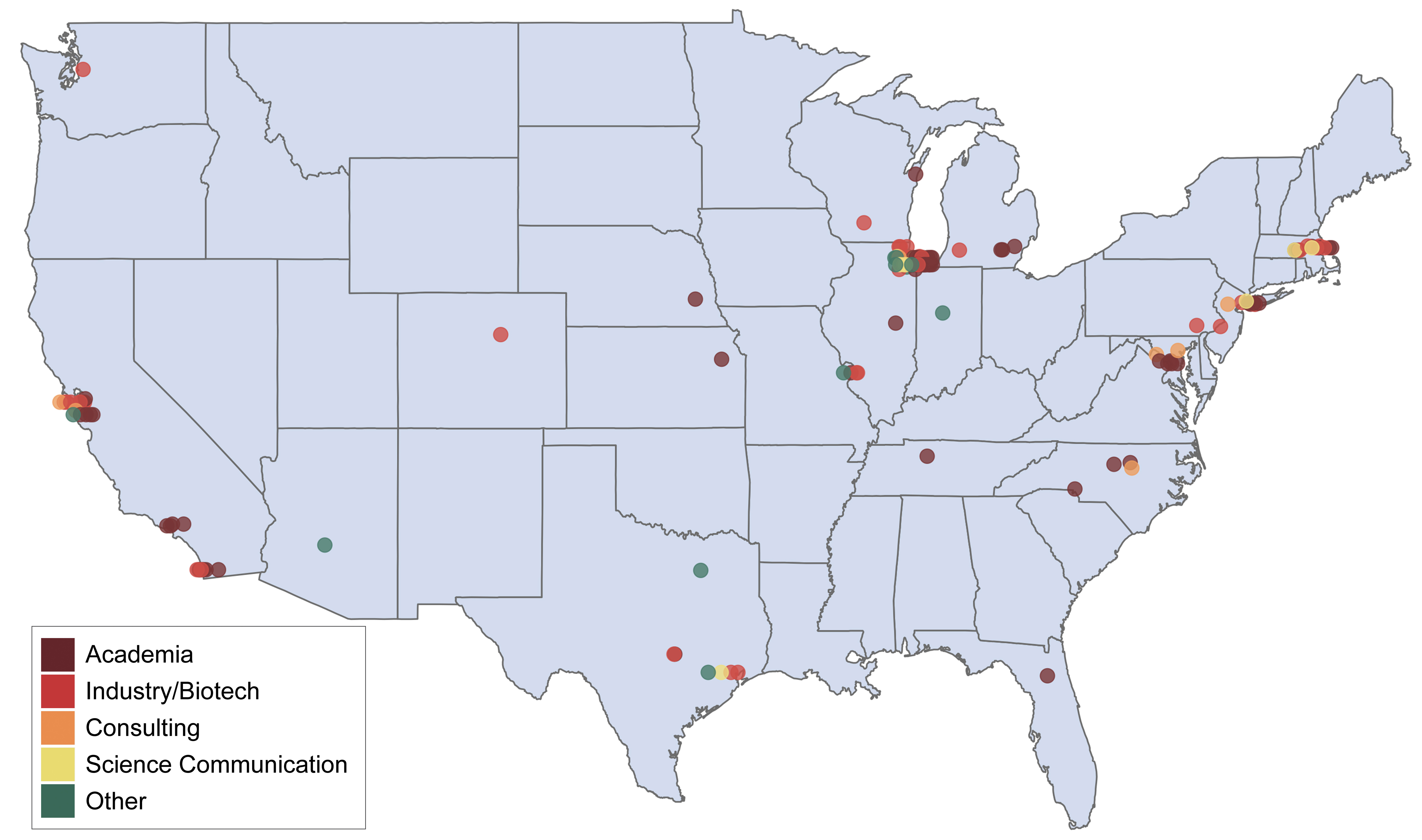 See a partial list of graduates from Fall 2021 through Summer 2023 for more information.